Stock Market Courses
Our Stock Market Courses training focus on no-nonsense exploration of investing & trading!

We focus on providing people with the knowledge to invest! Learn how to trade stock markets over time. Fine tune your skills while building your capital. Investing is not easy but it can be simple. Let's start investing by taking small steps. Come on the Stock Market Basics courses and download our investment newsletter membership form! Start today!

~~~~~~~~~~~~~~~~~~~~~~~~~~~~~~~~~~~~~~~~~~~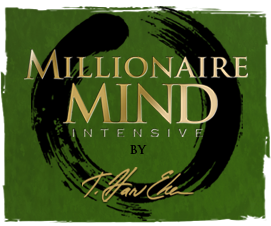 Harv Eker & the Millionaire Mind Intensive SOLD OUT at Emperor's palace In August!
Don't miss out on the opportunity to register today for SEPT!
Takes place @ Birchwood Conference Centre on Fri, Sat & Sunday 14, 15 & 16th March!!
Register today to make sure you get your seat!
It's a massive look into your personal feelings, beliefs and thoughts about success, creating wealth & yourself!
Dear Harv, 18 months ago, my wife and I were a week away from divorcing. We were over $150,000 in debt and we always fought about money. Your program changed all that and today we are happily married. We are now debt free and we own 2 companies worth over a 1/4 million dollars.
~ Daniel Donaghy, USA
~~~~~~~~~~~~~ ~~~~~~~~~~~~~~~

ALSI Apprentice day trading workshops run on a monthly basis and include Free Access to our ALSI Day Trading room in the month of the workshop! The next ALSI DAY Trading Course runs on the 2nd June 2014 in Centurion! Email now


We provide Stock Market Basics courses and Personal Finance courses training for investors looking to take advantage of opportunities in both the stock market & property arena on the MACRO level for personal financial freedom. The Personal Finance Course training looks at opportunities investors & individuals can utilise for creating wealth in their business, for your family, employees and colleagues.

By understanding Personal Finance, making investment decisions for yourself, your business or the company you work for become clear. Answers to questions of when to invest in property, when to start a small business and when to just sit on cash are answered.

Stock Market courses include Stock Market Basics & ALSI Apprentice Day Trading Courses. Business Management Success Course & Personal Finance course focus on the individual as wealth creating ambassadors as individuals or collective investors. Entrepreneurs start as individuals with ideas to improve their economic position as well as that of others. Then come see our Investing videos and Subscribe to our Monthly Investment Newsletter Membership Now!