Wealth Skills
Robert Kiyosaki said there's going to be a huge financial crash in 2016 - and he couldn't be happier.
How many of us learned at school everything we need to succeed in life?

The most important thing we were probably taught is the need for continuing education. However you measure success - wealth, freedom, fulfilment - you need more than theory. You need to learn what's cutting it in the real world. We offer you the opportunity of making MONEY WORK for YOU!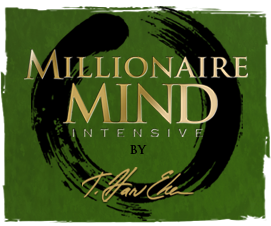 Harv Eker & the Millionaire Mind Intensive WAS SOLD OUT at Emperor's palace In August 2013!
Don't miss out on the opportunity to register today for March!
Takes place @ Birchwood Centre on Fri, Sat & Sunday 14, 15 & 16th March!
Register today to make sure you get your seat!
It's a massive look into your personal feelings, beliefs and thoughts about success, creating wealth & yourself!
Dear Harv, 18 months ago, my wife and I were a week away from divorcing. We were over $150,000 in debt and we always fought about money. Your program changed all that and today we are happily married. We are now debt free and we own 2 companies worth over a 1/4 million dollars.
~ Daniel Donaghy, USA
---
Watch us on CNBC Africa every Third Tuesday CAT on DSTV #410!

Our recent commentary on CNBC Africa about the stock markets was spot on with the RAND going much weaker, SP500, DAX and others all moving lower and commodities going weaker as well!

Discover how to invest in the stock market, make extra income trading markets & Start a Small Business using the Wealth Creation Courses to improve your financial well being and elevate your passive income level in order to achieve financial stability.

Would you be interested in improving your financial situation? Then come see our Investing videos and Subscribe to our Monthly Investment Newsletter Membership Now!